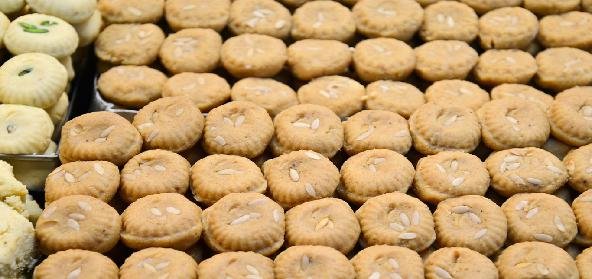 Ingredients:
• 1 can condensed Milk
• 3 cups carnation Milk powder
• 1 stick Butter
• few strands of Saffron and illachi powder
Method:
Melt the butter in the microwave. Add milk powder, condensed milk, ellachi powder and saffron. Mix well.
Close the lid, microwave for 2 minutes. Remove, and stir.
Keep repeating for every 2 mins, until the colour changes from yellow to light brown. Approximately by 6 mins, it will be done.
Make them into balls, and shape them to pedas. Decorate with chopped pistachios.
Recipe courtesy of Usha Gopalaswamy