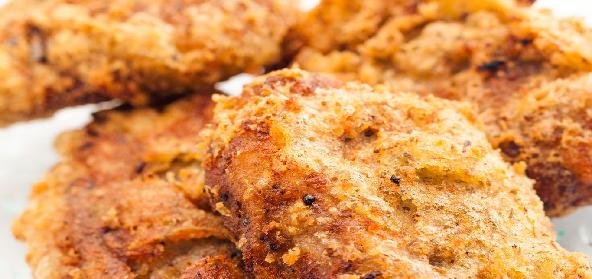 Ingredients:
• 250 – 300 g – minced Chicken
• 1-2 tsp – Garlic paste
• 1-2 tsp – Ginger paste
• 2 – Egg
• 100g – bread crumbs
• 1 bunch – Coriander leaves
• 3-4 – Green chillies
• 1 medium – onion, cut into small pieces
• 2 tsp – Vinegar
• Salt to taste
• Oil to deep fry
Method:
Take the minced chicken and add the cut onions, ginger paste, garlic paste, salt, coriander leaves, vinegar, chills and 4-6 tbsp of bread crumb.
Mix well and marinate it for 30 min.
Take the eggs and add little salt and beat well.
Now take the chicken mix and make into equal round portions or balls.
Now take the balls and flatten it to the shape of cutlets. Dip it into egg and roll it with some bread crumbs and kept separately.
At last deep fry it in any white oil and serve hot with tomato ketchup.
Recipe courtesy of Dublin