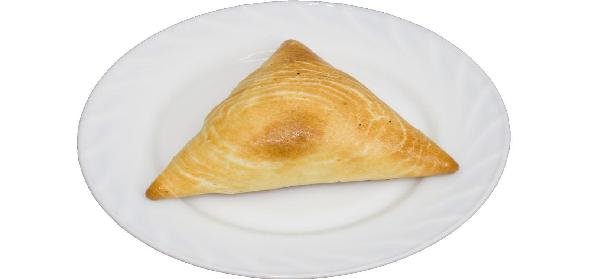 Ingredients:
• 2 cups – all purpose flour (maida)
• 1 cup – vegetable oil
• Salt (depending upon the taste)
• 1/2 cup – Moong dal (soaked 6-8 hrs in plenty of water with baking soda)
• 1 tbsp – Red Chilli powder
• 1 tbsp – Garam Masala
• 1 tbsp – coriander powder
• 1 tbsp – salt
• 1 tbsp – amchur
• 3-4 pinches – Asafoetida powder
• 1 tbsp – Cumin seeds
• Vegetable oil for frying
Method:
Filling mixture:
Grind the moong dal with minimum quantity of water.
Add oil in heavy pan. Add cumin seeds, asafoetida powder and dal paste. Saute.
Add salt, garam masala, coriander powder, chilli powder and amchur powder.
Stir it until the mixture dries very well.
Preparation for dough:
Sieve all purpose flour, add salt.
Add vegetable oil and mix it very well.
Then add small quantity of water and make a smooth dough.
Make small round rolls with dough.
Roll it like chapatti (chapatti should be around 4-5 inches in diameter).
Cut it into 2 equal halves along the diameter.
Put some water along the diameter.
Join and press together to make a cone.
Method:
Place a tbsp of filling in the cone and seal third side as above. Make five to six.
Put in hot oil, deep fry on low to medium till light brown.
Do not fry on high, or the mini samosas will turn out oily and soggy.
Drain and serve hot with green chutneys.
Recipe courtesy of Bharti Agarwal