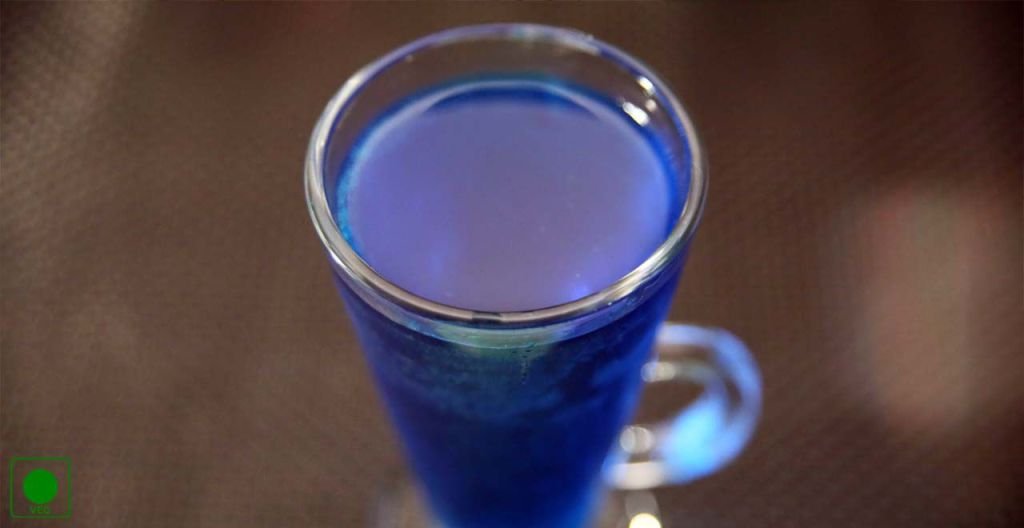 Who doesn't love a refreshing and delightful mocktail in the summer time? Why not to try the lip-smacking version of the tropical mocktail to cool you down on summer days. Mississippi Blue mocktail is one of this type of mocktail. It is a combination of blue curacao, Lychee juice and lemon juice. Try it and see how well it combine.
Ingredients
– 4 tablespoons blue curacao
– 2 1/2 teaspoons lime cordial or lemon juice
– 4 cups Lychee juice
For Garnishing
– 2 tablespoons fine sugar mixed with few drops of blue curacao
– 4 fresh Lychees
– 4 cherries
– 4 toothpicks
How To Make?
1. Rub the rim of a cocktail glass with a slit lemon slice.
2. Press this glass over colored sugar to coat. Keep this glass in the fridge.
3. Prepare the garnish by deseeding a fresh Lychee and inserting with a cherry.
4. Pierce this on a toothpick and keep in the fridge.
5. Prepare the drink by blending Lychee juice, blue curacao and lemon juice together in a shaker.
6. Put crushed ice in glasses and divide the Lychee mix in all the glasses.
7. Cut a small slit in the Lychee and arrange the Lychee stick on the rim of each glasses. Serve.
Preparation Time: 15 Minutes
Servings: 4 Persons