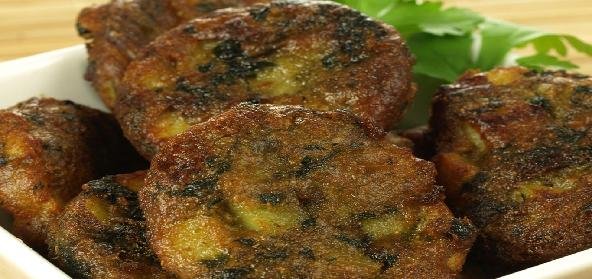 Ingredients:
• 2 cups – green gram (split)
• 1 bunch – Spinach
• 1 – Onion
• 3 – Green chillies
• A pinch of Turmeric
• Salt to taste
• 1 inch – Ginger
Method:
Soak moong dal for 2.5 hours.
Dry spinach after washing and chop. Set aside.
Chop onion.
Grind moong dal, ginger and chilli with a little water.
Add the ground paste to spinach, onion with a pinch of turmeric.
Add salt and mix well. Shape into balls.
Heat oil in a pan and drop the pakoras. Deep fry until brown.
Serve hot with tomato sauce.
Recipe courtesy of Shanti Chhetri