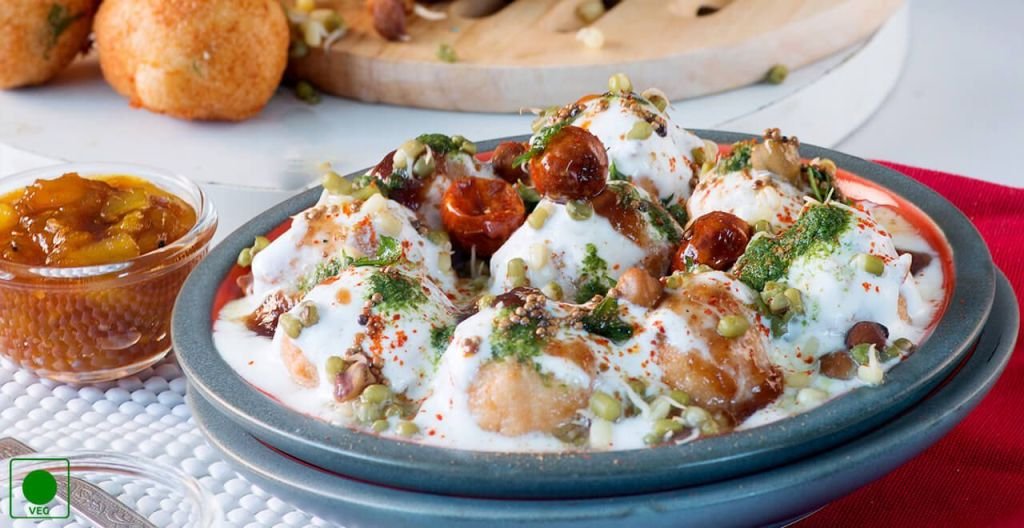 Moraiya na dahiwada is an unusual recipe of samvat rice. You can't imagine that the farali dahiwada can replace the regular dahiwada to satisfy your hunger pangs on vrat days. This recipe is similar to the original recipe of dahiwada but it is little different because, instead of using lentils batter here samvat rice are used to make. This tongue-tickling dish made with the combination of cooked samvat rice and water-chestnut flour. This dish is less complicated and very easy to prepare dahiwada with this quick, tempting and succulent dahiwada recipe.
Ingredients
– 100 gm samvat rice
– 3 tablespoons water chestnut flour (singhare ka atta)
– Rock salt to taste
– Oil for frying
– Sugar to taste
– 3 cups yogurt
– A pinch of red chilli powder
– A pinch of roasted cumin seeds powder
– Green chutney
– Date-tamarind chutney
– Few coriander leaves
How To Cook?
1. Wash the samvat rice into running water and cook them in pressure cooker along with water and some salt to it until done.
2. When the samvat rice cooked set aside. Allow it to cool a bit.
3. Heat sufficient oil in a kadai.
4. Meanwhile in a bowl, mix together cooked samvat rice, water chestnut flour and adjust rock salt if require. Mix well.
5. Make equal sized balls from the mixture and deep fry them in hot oil until it turns golden brown. Drain and put them to plate and let the cool a bit. Once cooled press them a little.
6. Whisk the yogurt well with rock salt and sugar.
7. To serve, place vadas on a plate and cover with seasoned yogurt then drizzle date-tamarind chutney and green chutney over it.
8. Sprinkle red chilli powder and roasted cumin powder.
9. Garnish it with coriander leaves and savor immediately.
Preparation Time: 10 Minutes
Cooking Time: 20 Minutes