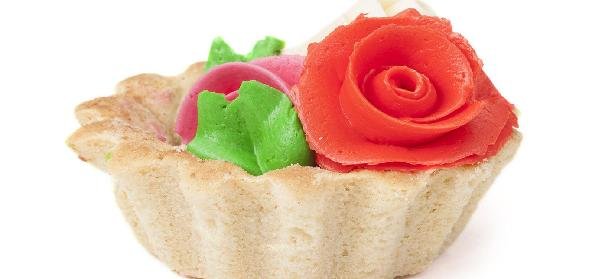 Ingredients:
• 900 g – icing Sugar
• 1 tsp – white cooking fat
• 1 tsp – gelatine or agar-agar crystals
• 1.5 tsp – water
• As desired – colour
Method:
Sift icing sugar and pour 2/3rd into a bowl. Keep remaining aside.
In a small pan, soak crystals in water, for an hour.
Add fat and heat on low, stirring slowly, till liquid is transparent.
Do not boil.
Pour in sugar in the bowl and mix well.
Knead in more icing as required, for mouldable consistency.
Dust hands with corn flour, before moulding.
Keep the kneaded icing in a zip lock plastic bag, till required.
Prepare a few days ahead, at leisure, since moulding is a time consuming procedure.
Recipe courtesy of Saroj Kering