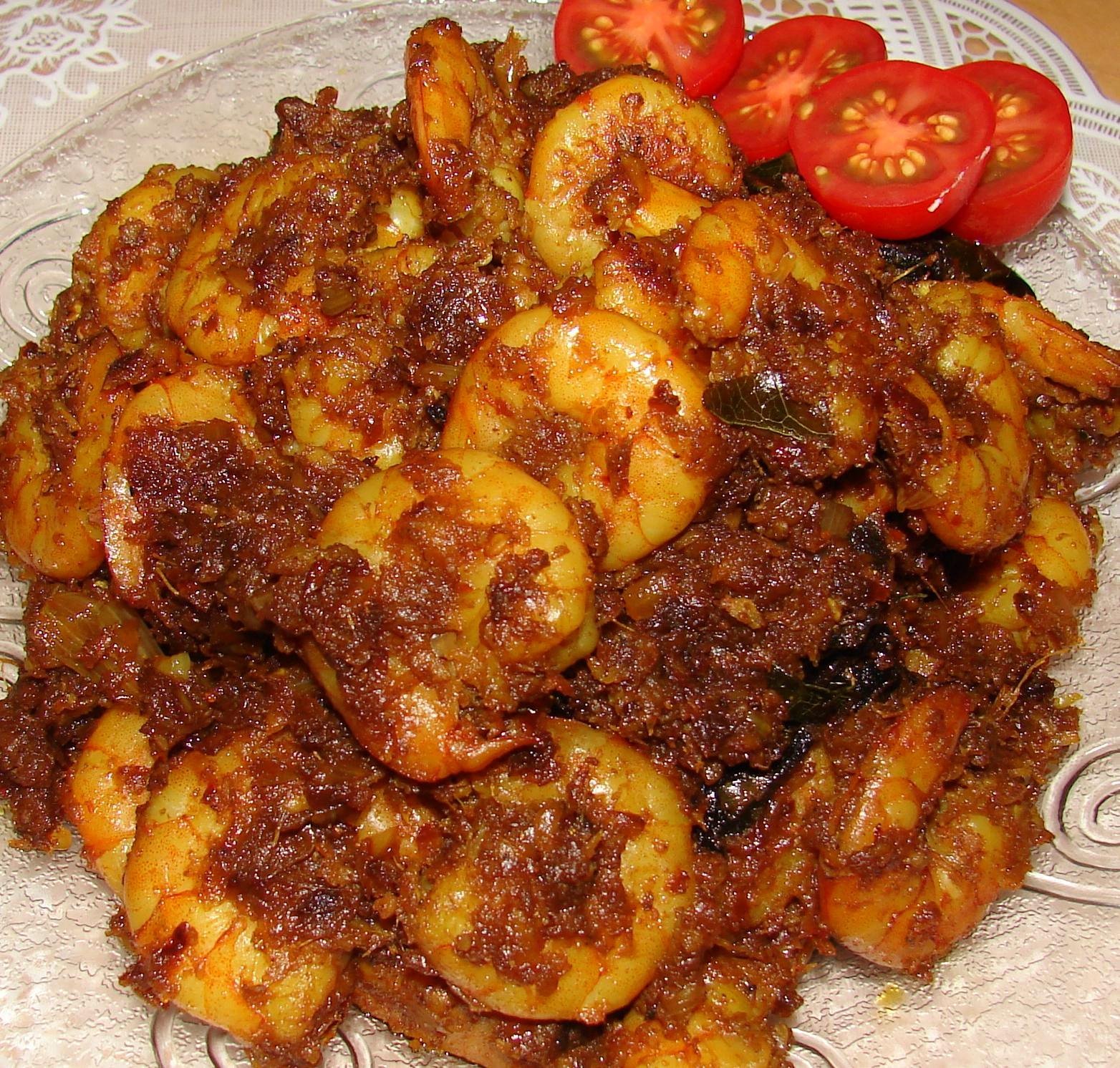 Spicy prawns cooked in tomato, onion, garlic, ginger puree. Prawn Masala is delicious and full of tangy flavor. In this recipe I am using dry prawns to make a dish; however, you can also use fresh prawns to make this dish.
Ingredients
– 200 gm dry prawns
– 2 onions
– 2 finely chopped tomatoes
– 10 cloves of garlic
– 1 piece of ginger
– 1/2 teaspoon Garam masala
– Salt to taste
– 1/2 teaspoon red chili powder
– 1/2 teaspoon turmeric powder
– 1 teaspoon coriander seeds
– 2 tablespoon ghee
How To Cook?
1. Take a large bowl and add some water to it. Now, add dry prawns to it and let it soak for 10-15 Minutes.
2. Now, in a blender add the onion, ginger, garlic and blend it. Keep it aside.
3. In a frying pan, heat the oil and add this paste to it and fry it. Then add salt, garam masala, red chili powder, turmeric powder and mix it well.
4. Add 1 cup water to it and mix it well and fry it. Stir in between.
5. Now, add chopped tomatoes to it and cook it for 2-3 minutes.
6. Now, add the soaked prawns to the frying pan and 1 cup water to it. Cook it at SLOW heat for 5-10 minutes. Stir in between.
7. When the curry becomes thick remove it from the heat.
8. Serve hot masala prawns with rice and Chapatis.
Preparation Time: 20 Minutes
Cooking Time: 30 Minutes