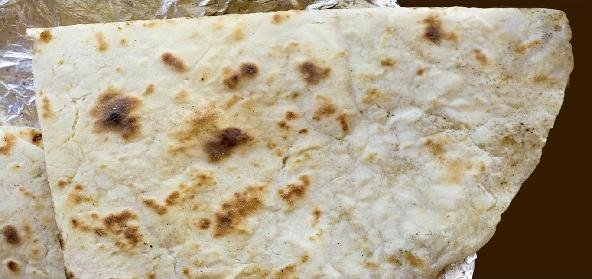 Ingredients:
• Maida – 2 cups
• A little Salt
• Water
• For Filling:
• eggs – 3
• Onions – 1, finely chopped
• Tomato – 1, finely chopped
• Salt – According to taste
• Red Chilli powder – 1/2 tsp
• Cilantro – (A few finely chopped)
Method:
Knead the dough with maida, salt (a little) and water. Keep aside.
Divide into 8 equal parts.
Beat the eggs, onions, tomato, salt, red chilli powder and cilantro. Keep the mixture aside.
Roll the dough flat. Heat a pan, place the flat dough on the pan.
Pour the egg mixture on it gently. Wrap the dough around the egg mixture in a triangle, and cook well.
Recipe courtesy of Sify Bawarchi