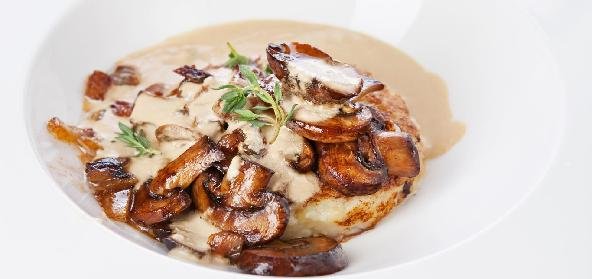 Ingredients:
• 227 g – mushroom, sliced and cleaned
• 4-5 stalks – Onion sprouts, chopped
• 1 – white onion, diced
• 1/4 tsp – Garlic paste
• a pinch of ground black pepper
• 2-3 tsp – Tomato ketchup
• 1 tsp – soya sauce
• salt to taste
Method:
Saute onion and onion sprouts in oil for about 2 mins.
Add the garlic paste.
Saute for another minute or so and add the mushroom slices.
Add a pinch of pepper, ketchup and soya sauce and stir for 2-3 mins. Add salt.
Pour a little water (more water if you want to have more gravy) and close lid at medium heat.
After 10-12 mins open the lid and stir once again.
Mushrooms should be tender by this time.
If not, add a little more water and boil for some more time.
Keep the lid open for a few mins, if you want the extra water to dry up.
Recipe courtesy of Didhiti Das