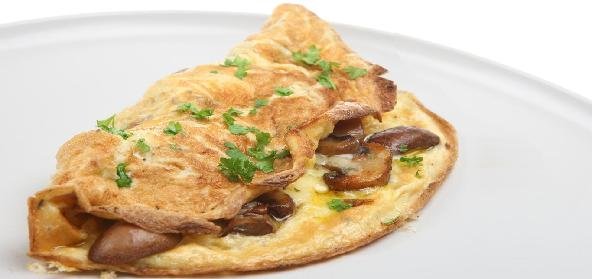 Ingredients:
• 200 g – Oyster Mushrooms
• 3 – eggs
• 20 g – cooking oil
• Powdered black pepper
• Salt to taste
Method:
Heat 10 g of oil in a pan. Add the mushrooms and cook until juice runs.
Season with pepper and salt. Remove from pan and keep aside.
Clean the pan. Beat the eggs in a bowl, add seasoning.
Heat the pan and add the remaining oil.
Pour the beaten egg and spread out to make an omelette.
Add the mushrooms when the egg is almost set.
Allow the omelette to cook for 15 seconds.
Serve with bread.
Recipe courtesy of Keerthi