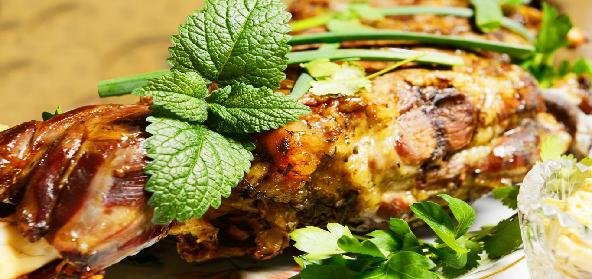 Ingredients:
• 1 kg – Meat
• 2 big bunches – Palak (or can used caned spinach)
• 1 big bunch – fresh Methi leaves
• 1 large Onion
• 2 tsp – Ginger Garlic paste
• 1 tsp – Turmeric
• 1 tsp – Red Chilli powder
• salt according to taste
• 3 to 4 tbsp – oil
Method:
In a heavy-bottom pan or pressure cooker heat oil.
Add chopped onion and fry till it is golden brown.
Add turmeric and ginger-garlic paste. Saute for a few minutes.
Add methi leaves and fry till transparent. Then add the meat pieces.
Add salt and red chilli powder and fry for at least 5 minutes.
Add some water and allow to cook for up to 2 whistles or until slightly tender.
Lastly add finely chopped spinach/palak.
Allow to cook until all the water dissolves and both meat and spinach are tender.
Serve hot with roti/rice/chapatti.
Recipe courtesy of Sunandini reddy