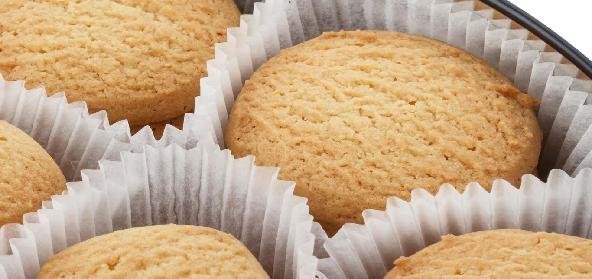 Ingredients:
• 500 gms – Maida
• 1/2 lb – Butter or margarine or Ghee
• 1/2 lb – fine Sugar
• 1 tsp – baking powder
• A little Vanilla Essence or Elaichi powder
Method:
Cream the butter with either a wooden spoon or fingers for a long time, in a circular motion, till it becomes light and frothy.
Add sugar after that, a handful at a time, and go on creaming till the sugar has melted.
When all the sugar is properly mixed with the butter, add the flour a tsp at a time till all is mixed.
Form balls, press and place it on a baking tray an inch distance apart.
Bake for approx. 12 minutes in the oven under 350 degrees F (keep checking to see that it doesn't burn).
Recipe courtesy of Sify Bawarchi