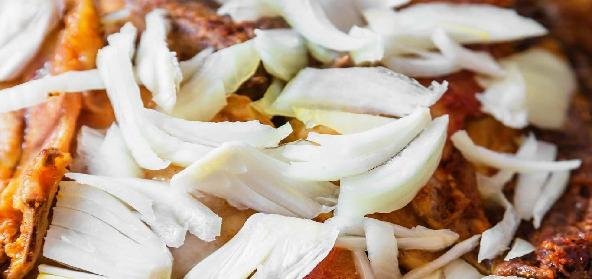 Ingredients:
• Chicken – 500 g
• Cashew nuts – 50 g
• onions, cut into small cubes – 4 to 5
• Ginger & Garlic paste – 1 tsp
• chilli powder – 1.5 tsp
• Turmeric powder – 1/2 tsp
• Garam Masala powder – 1 tsp
• cumin powder – 1/2 tsp
• coriander powder – 1 tsp
• oil – 4 to 5 tbsp
• green chillies, slit into long pieces – 4
• few sprigs of coriander leaves, chopped
• salt to taste
Method:
Heat oil in a pan and fry half of the chopped onions until golden brown.
Also add ginger-garlic paste, chilli powder, turmeric, coriander powder and salt. Fry for one more minute.
To this, add chicken pieces. Stir until the pieces are coated well with the onions mixture.
Cook until the chicken pieces are tender. Add water if necessary.
Heat oil in another pan and fry the remaining onion cubes, slit green chillies, cashews for few minutes.
Now add the above cooked chicken and stir well.
Sprinkle cumin powder, garam masala powder, chopped coriander leaves, stir and remove from heat.
Serve hot with plain rice or naan.
Recipe courtesy of Aadesh Punj