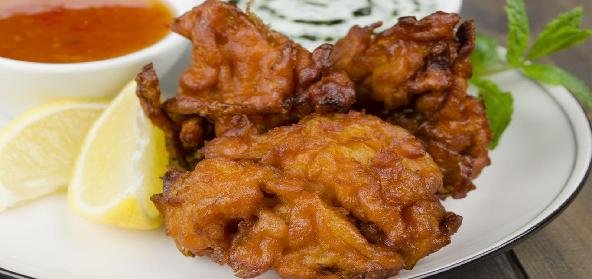 Ingredients:
• 1 – Onion Large
• 1 tsp – Jeera/Cumin seeds
• 4 tbsp – Besan atta
• 2 tbsp – Rice flour
• Red Chilli powder – to taste
• Salt to taste
• Coriander leaves
Method:
Cut onions thin, length wise. Add salt to it. Keep aside for 5-10 minutes.
Add jeera, besan atta, rice flour, red chilli powder and chopped coriander leaves to onions.
Mix nicely. If required use a little water, but don't dilute the batter too much.
In kadai heat oil. Put one tbsp batter in and deep fry until dark brown.
Serve with chutney/tomato Ketchup. Tasty snack for tea time is ready.
Recipe courtesy of Deepa