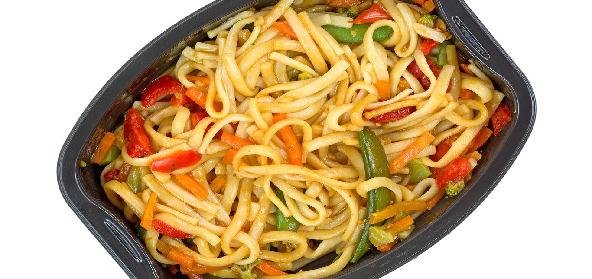 Ingredients:
• 200g – Egg noodles
• 200g – diced vegetables (baby corn, green peas, Chinese cabbage, carrot, broccoli, cauliflower, mushroom)
• 4 tbsp – oil
• 1 tbsp – Oyster sauce
• 1 tsp – soya sauce
• 1 tsp – Sugar
• 1/2 tsp – sesame oil
• a little water
• salt to taste
Method:
Boil the noodles for 5-7 minutes with salt. Drain the excess water out of it.
Heat 2 tbsp of oil in a large-sized pan and toss the noodles in it for about a minute. Keep it aside.
Add 2 tbsp of oil to the heated pan.
Then add the vegetables, oyster sauce, soya sauce, sugar, sesame oil, water and salt to it.
Saute for 3-4 minutes on high heat.
Finally, add the noodles. Toss it and serve.
Recipe courtesy of Anita Raheja