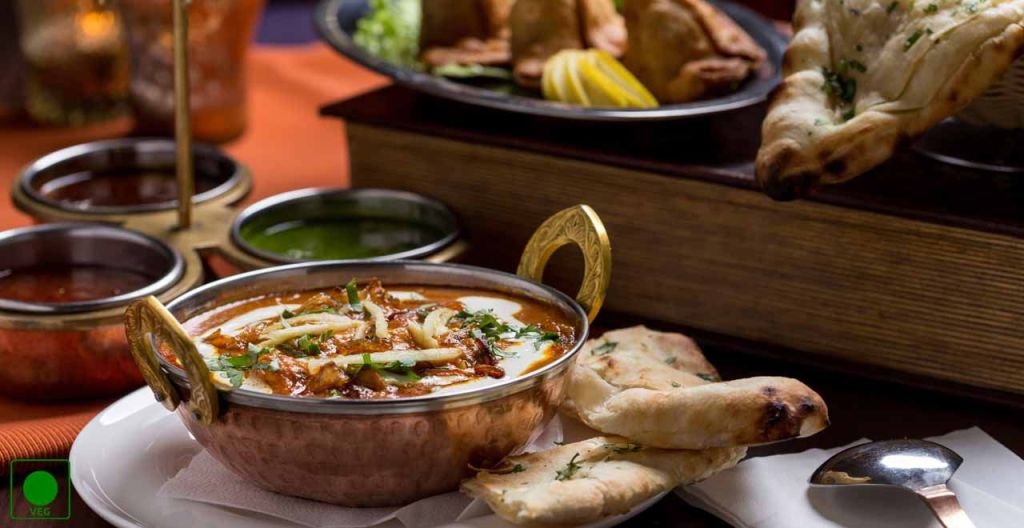 This is yet another delicious Indian curry recipe, Paneer Do Pyaz. In this recipe the amount of onion used is quite high than other Ingredients. This yummy dish is made with paneer cubes, lightly fried with sliced onion and cooked in rich mildly spiced and creamy onion based gravy. The Kasuri Methi adds extra richness in the recipe. Whatever the occasion is you can easily prepare this dish and can be served with the Wheat Paratha, Butter Kulcha and Butter Naan.
Ingredients
– 100 gm paneer
– 2 large onion
– 1 seeded and chopped green chilli
– 1 teaspoon kasuri methi
– 3 medium tomatoes
– 1/2 teaspoon grated ginger
– 1/2 teaspoon of garlic paste
– 1/2 teaspoon cumin seeds
– 1 green cardamom
– 1 small piece of bay leaf
– 1/4 teaspoon turmeric powder
– 1/2 teaspoon red chilli powder
– 1 teaspoon coriander powder
– 1/2 teaspoon garam masala powder
– 1/2 teaspoon sugar
– 3 tablespoons oil
– 1 tablespoon fresh cream
– 1 tablespoon coriander leaves
– Salt to taste
– 1/2 cup water
How to Cook?
1. First, cut the paneer into 1 inch cubes and then finely chop 1 tomato and made puree of remaining two tomatoes.
2. Now, take one onion and finely chop it and cut the remaining onions into 4 equal parts and separate its layers.
3. Now, heat 1 tablespoon of oil in a pan and add dices onion layers to it and shallow fry it or until light brown. When it is done transfer it into a plate.
4. Now, again heat remaining oil in the same pan and when the oil is heated add cumin seeds, green cardamom and bay leaf then saut? it for 5-6 seconds then add finely chopped onion and again saut? it for 2-3 minutes or until it turns light brown.
5. When the onion is cooked, add grated ginger, garlic paste and green chilli to it and again saut? it for a minute.
6. Now, add chopped tomato and tomato puree and saut? it until oil starts to separate.
7. Then to season it with spices add kasuri methi, red chilli powder, turmeric powder, coriander powder, garam masala powder, sugar and salt to it. Mix it well and cook it for a 2-3 minute.
8. Now add paneer cubes, shallow fried onions and water and cook it again for 3-4 minutes.
9. When it's done add fresh cream and mix well then turn of the flame.
10. Transfer it into serving bowl and garnish it with fresh coriander leaves.
11. Enjoy this mouthwatering paneer dish with butter kulcha.
Preparation Time: 10 Minutes
Cooking Time: 15 Minutes