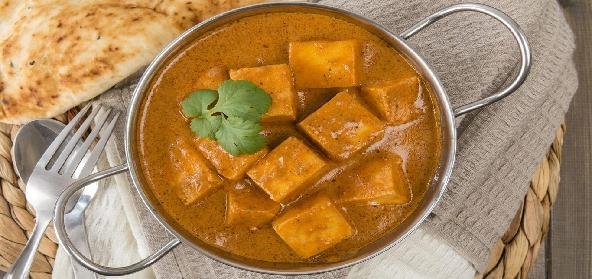 Ingredients:
• Paneer (cubed) – 25 pieces
• 2 cups – peas, carrot, potato, Corn (all together)
• Coriander Powder – 1 tsp
• Chilli Powder – 3 tsp
• Turmeric powder – 3 tsp
• Cashew nuts – 1 cup
• Onions (finely chopped) – 2
• Tomato (chopped) – 1 (seed removed)
• Heavy Cream – less than 1/4 cup
• Cinnamon – a very small stick
• Cloves
• Bay Leaves (dried) – 3
• Fenugreek Seeds – 1 tsp
• Jeera – 2 pinches
• Cardamom (skinned) and crushed – 2
• Garam Masala -1 pinch for garnishing
Method:
In a pan heat oil and put jeera, bay leaves and when the jeera sputters, put the fenugreek seeds, cardamom, cloves and cinnamon. When the fenugreek seeds turn golden brown, put the tomato in.
Saute the tomato till it is soft, add the cashews and saute for about 10 mins. Grind it and keep it aside.
Saute the onions and when they are transparent, add turmeric, coriander powder, chilli powder and some salt. Grind it along with the above paste.
Boil the veggies in a pan with salt and turmeric with water almost covering the veggies.
Boil the paste with 1/2 cup water and add the boiled veggies to it.
Fry the paneer in ghee until golden brown on all the four sides. Put it in cold water for about a minute and then squeeze the water out.
Finally, add the paneer cubes to the boiling veggie and the paste and let it boil in low flame.
Add about half of the heavy cream while the above is boiling.
Turn it off and garnish it with garam masala and pour the rest of the heavy cream on the top.
Recipe courtesy of Sify Bawarchi