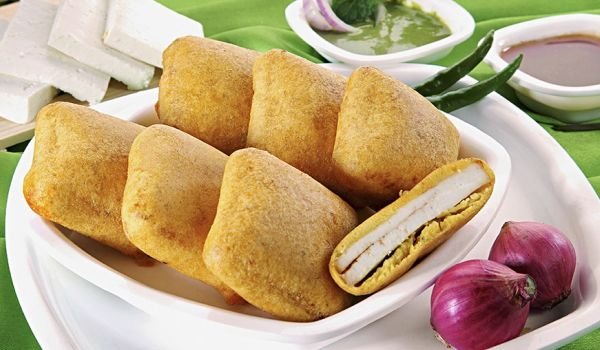 Ingredients
200 gm cheese
1 handful coriander leaves
Some leaves of pudin?
1-2 green chili
Small Piece Ginger
1 tablespoons lemon juice
Per Salt
For Solution
2 tablespoons besan
1/2 short spoon thyme
Two pinch turmeric powder
1 pinch soda
Per Salt
For frying oil
Method
Prepare Green Chilli, coriander leaves, pudina leaves, ginger and salt.
Cut cheese into pieces pieces.
Cut the pieces half of these pieces. Put it out and separate it.
Join the besan, cayenne, salt and turmeric powder and make bold solutions.
The cheese crumbs under this solution in hot oil.
Left Chutney / ketchup.