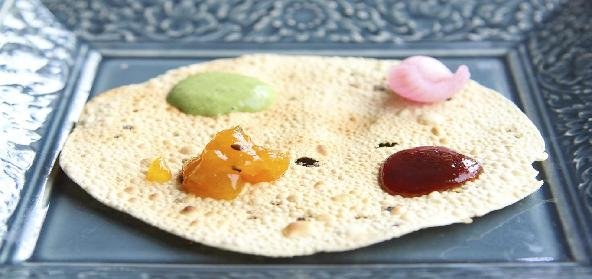 Ingredients:
• 7-8 leftover papads, roasted
• 1/4 tsp Red Chilli powder
• 1/4 tsp Cumin seed powder
• 1 tsp ghee, melted
Method:
Roast papads or make them crisp by warming if already roasted.
Crush to a coarse mixture like crushed cornflakes.
Add chilli powder, cumin powder and mix.
Add ghee and mix well till blended evenly.
Serve as a snack or an accompaniment with dal and rice.
Recipe courtesy of Saroj Kering