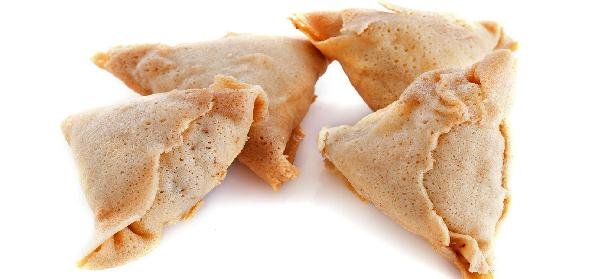 Ingredients:
• 5 to 6 – urad papad
• 250 g – mixed vegetables, chopped (carrot, capsicum, cabbage)
• Salt to taste
• 1/2 tsp – Turmeric powder
• 1 tsp – Red Chilli powder
• 1 tsp – coriander powder
• 1 cup – Coriander leaves
• Oil for frying
Method:
Heat oil in a pan, add the chopped vegetables, salt, coriander leaves, and spices.
Cook and remove into a bowl and let it cool.
Cut the papad in half and lightly rub some water along the border.
Place the filling and seal the papad like a samosa.
Deep fry it and serve with chutney or sauce.
Recipe courtesy of Mrs.Jyotsna Solanki