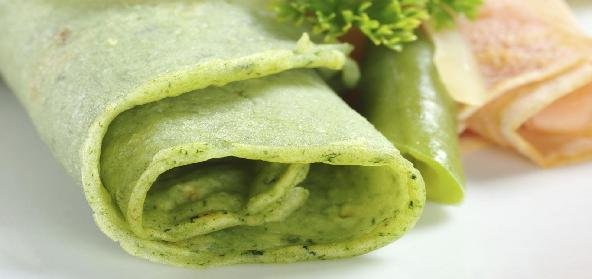 Ingredients:
• Wheat Flour – 2.5 cups
• Red Chilli powder – 4 tsp
• Cumin seeds – 2 tsp
• Spinach – 1 bunch
• Salt – 2 tsp or according to taste
• Onions – 1 big one, finely chopped
• Oil – 1 tbsp
Method:
Wash and chop spinach. Cook it in microwave with very little water.
Mix all the remaining ingredients, 1 tbsp of oil and the cooked spinach to form a dough.
Be careful while adding water because the spinach will have some water content.
Once the dough is ready, make small balls and roll them as you would for chapattis.
If dough is sticky use oil while making small balls.
Shallow fry the chapattis.
Recipe courtesy of Aswini Syamanur