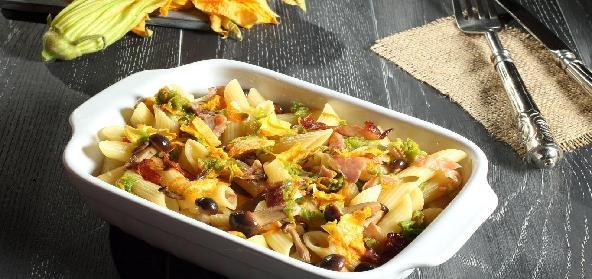 Ingredients:
• Pasta- 1 cup (Uncooked).
• Pasta Sauce- (recommended -ones without cheese).
• Garlic- 2 cloves.
• Red Chilli powder- 1 tsp.
• Olive oil- 3 tbs.
• Basil- 1 tsp.
• Parsley- 1 tsp.
• Salt to taste.
• Cherry tomatoes- 6-7.
• Frozen green Peas- 1/2 cup.
• Olive oil.
Method:
Cook pasta with little bit oil and salt. Drain it and keep it aside.
Heat olive oil in a pan, add the garlic, peas, and fresh tomatoes. Let it cook for a few minutes.
Add the sauce and let it boil. Season with red chilli powder, basil and parsley leaves.
Once cooked, arrange the pasta in a plate, pour this sauce over the cooked paste and serve it hot.
Recipe courtesy of Veena