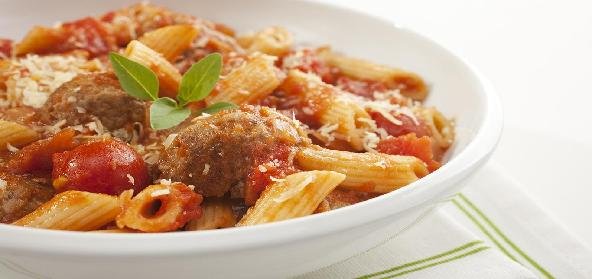 Ingredients:
• 1 cup – penne Pasta – 1 cup (serves 2).
• 1/2 packet – tofu.
• 1 – chipotle pepper.
• 3 tbsp – Tomato paste.
• 3 Cloves – garlic.
• Olive oil.
• parmesan cheese and Parsley for garnishing.
• salt to taste.
Method:
Cook pasta as per the direction in the pack.
Finely mince garlic.
Heat olive oil in a kadai and add garlic to it.
Now add the coarsely chopped chipotle pepper and tomato paste.
Add 1/2 cup water and salt to the pepper and tomato paste.
When it starts to boil add tofu which has been sliced into small cubes and cover them with a lid for a few minutes.
Make sure that the liquid does not evaporate.
Now add the cooked pasta to it.
Sprinkle the parmesan cheese when pasta is hot and garnish it with chopped parsley.
Pasta can be served with sour-dough bread and salad of your choice to make it a balanced diet.
Recipe courtesy of Sathya