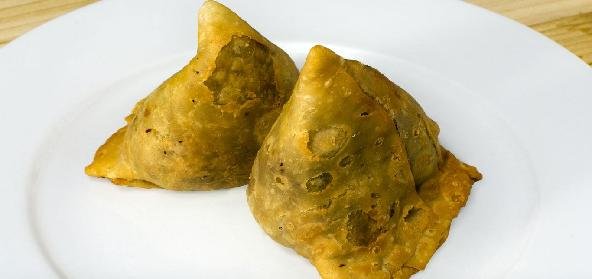 Ingredients:
• fresh green peas.
• Green chilli paste.
• Turmeric powder.
• cumin seed.
• Garlic paste.
• Ginger paste.
• Wheat flour.
• oil to fry and salt as per test.
Method:
Cook the peas in the pressure cooker for 5 mins. Heat the oil in the pan. Add cumin seed, garlic pate, ginger paste and green chilli in the oil. Immediately add cooked peas. Put some salt to taste.
Mix it and cook for 5-7 mins.
Mix some water, cumin seeds, salt and turmeric powder as needed in the wheat flour to make the dough.
Keep the mixture for 5 mins. Now make small parathas of the wheat flour.
Put the peas mixture on the paratha and seal it in the triangular shape.
Heat the oil in the pan and deep fry the samosas.
Serve hot with tomato chutney.
Recipe courtesy of Sapna