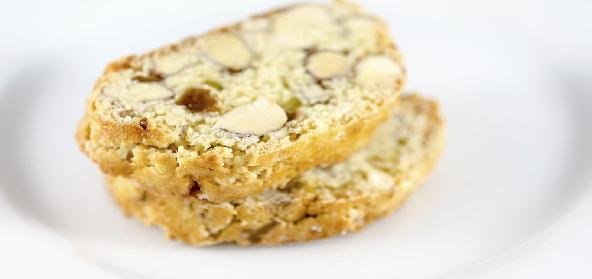 Ingredients:
• 250 g – Plain flour
• 175 g – Butter, softened
• 140 g – Golden, granulated Sugar
• 1 Egg
• 50 g – Pine Nuts
• 1 tsp – Baking powder
• 1/2 tsp – Grated Nutmeg
Method:
Preheat the oven to 180 degree Celsius.
Grease and line a baking sheet.
Toast the pine nuts in a dry pan for 1 to 2 minutes, set aside.
Cream the butter and sugar well, add the grated nutmeg and stir in the egg.
Now sift the flour and baking powder and knead it into a dough.
Mix the nuts into the dough and keep aside.
Wrap the dough in a cling film and chill for 30 mins.
Divide the dough into walnut sized pieces.
Now press each portion lightly into 5 cm rounds and add 2 pine nuts on the top.
Bake for 15 mins until pale and golden.
Transfer to a wire rack to cool.
Sprinkle with sugar to serve.
Recipe courtesy of Ayeesha Riaz