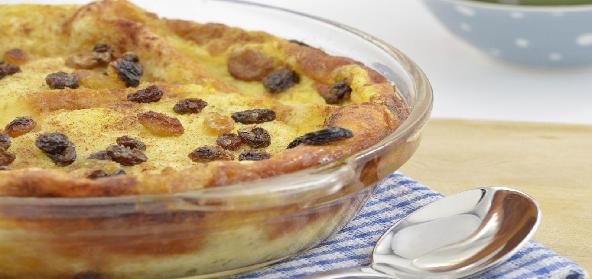 Ingredients:
• 1 loaf – firm bread
• 8 oz – Cream cheese
• 10 – eggs
• 1 and 1/2 cups – half and half
• 1/4 cup – Honey syrup
• 8 oz – crushed Pineapple
• 8 tbsps – melted Butter
• Cinnamon powder to taste
• powdered Sugar to taste
Method:
Cut the bread into bite-sized cubes.
Cover a 9 X 14 pan halfway with the bread cubes.
Cut the cream cheese into small pieces and scatter across the bread.
Spoon on the pineapple.
Cover this with the remaining bread cubes.
In a separate bowl, mix the eggs and honey syrup in a half and half mixture with melted butter.
Pour egg mixture over the bread cubes.
Press the bread down to absorb the egg mixture.
Sprinkle cinnamon over the top.
Refrigerate overnight.
In the morning, bake at 350 degrees F for 40 to 50 minutes.
Serve with jam or powdered sugar.
Recipe courtesy of Bramaramba Chandrashekar