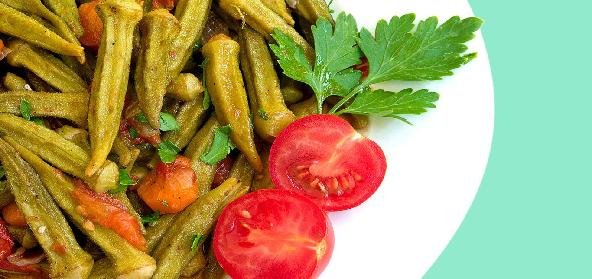 Ingredients:
• Bhindi – 1/2 kg
• Onion – 1 or 2
• Oil – 2 tbsp
• Jeera powder – 1 tsp
• Besan – 1 tsp
• Dhania powder – 1 tsp
• Coriander powder -1/2 tsp (optional)
• Chilli powder to taste
• Salt to taste
Method:
Cut onions and fry them in a pan in oil till they turn brown.
Slit bhindi into long pieces and add them into the pan and fry till they are half-cooked.
Add salt and stir.
Cover and cook for 2 minutes.
When cooked, add chilli powder and stir it.
Dry roast jeera powder, dhaniya powder and besan and add them into the cooked curry. Stir and heat for some time.
The excess water will be absorbed by these powders.
Garnish with coriander leaves and serve hot with rotis or rice.
Recipe courtesy of Veena