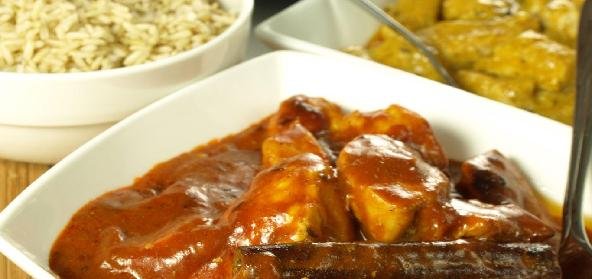 Ingredients:
• Chicken -1 kg
• Curd – 1cup
• Ginger-garlic chilli paste – 3 tbsp
• Pepper – 4 tbsp
• Onions – 4 large
• Coriander leaves – 1/2 cup
• Salt to taste
• Lemon – 1
Method:
Marinate chicken in curd, salt and ginger-garlic-chilli paste for 1 hour.
Fry onions in a pan till golden brown.
Add the chicken pieces along with the marinade and stir in till well coated with the onions and roast for about 5minutes.
Sprinkle salt and pepper and fry for a minute and add very little water and keep covered and cook till chicken is tender.
When done, add juice of 1 lemon and sprinkle coriander leaves and serve.
Recipe courtesy of Sify Bawarchi