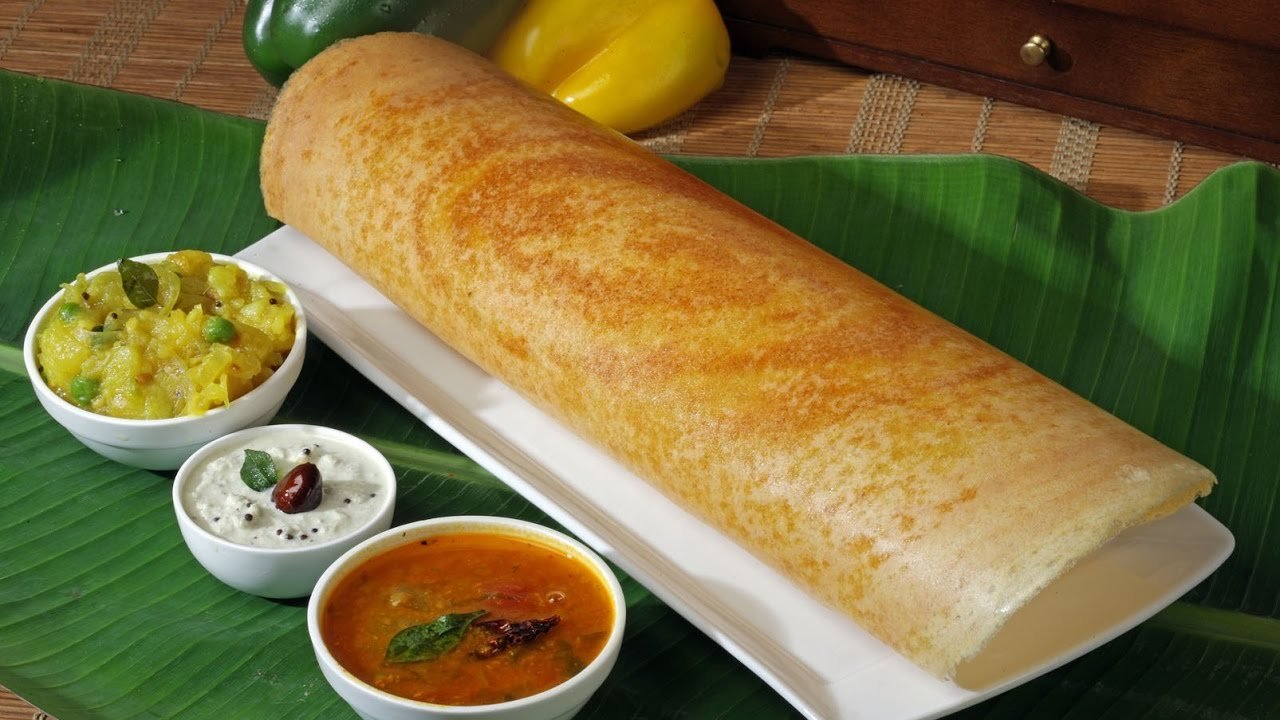 Plain large crepe made with fermented rice and lentil batter
Ingredients:
3 cups (600 gm) long grain rice
1 cup (200 gm) urad dal (spilt black gram)
2 tsp fenugreek seeds
Salt to taste
Method:
1. Wash rice and leave overnight to soak well.
2. Wash urad dal and soak with fenugreek seeds and leave overnight.
3. Next day grind rice and dal separately to a fine paste.
4. Now mix well, add salt and keep overnight to ferment in a warm place.
5. Next day batter is ready to use.
6. Grease a flat griddle (tava) with some oil and heat it. The heat should be medium or slightly higher.
7. When the tava is hot, pour ladleful of batter on to the griddle.
8. Spread the batter, using circular motions with the ladle, to make a thin circle.
9. Drizzle oil around the edges and on top.
10. Let it cook to a nice golden brown.
11. Turn the dosa over and let the other side cook.
Cooking time: 30-35 minutes