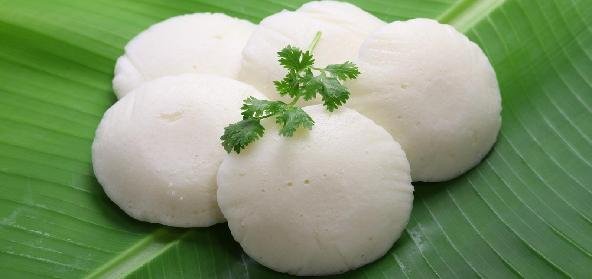 Ingredients:
• 1/2 cup – urad dal, soaked in water overnight
• 1 cup – white rice, soaked in water overnight
• Salt as per taste
• 1 to 2 tsp – oil
Method:
Using enough water, grind the urad dal to a smooth, thick paste.
Add rice into the blender, add water and grind to a smooth paste.
Pour into a large container and ferment 8-10 hours.
The batter will rise.
Add salt to the fermented batter and mix well.
Grease the idli moulds and pour 2-3 spoons of the batter into each one of them.
Steam the idlis in a cooker for about 15 minutes, without the weight.
Remove stand from cooker and cool for a minute or two.
Remove the idlis and serve hot with chutney or sambhar.