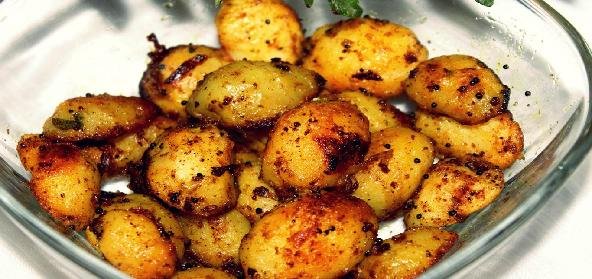 Ingredients:
• 2- Potatoes.
• 1- Onion.
• 2- green chillies.
• Turmeric- 1 tsp.
• Garlic- 2 -3 pods.
• oil for frying.
• Chilli powder and salt to taste.
Method:
Peel the potatoes and cut into cubes.
Chop the onions, garlic and green chillies into small pieces.
Add these to the potatoes.
Combine and mix well in a bowl.
Grill for 5 mins.
Now add the oil, salt and chilli powder.
Mix well and grill for another 5 mins.
Recipe courtesy of LakshmiGanduri