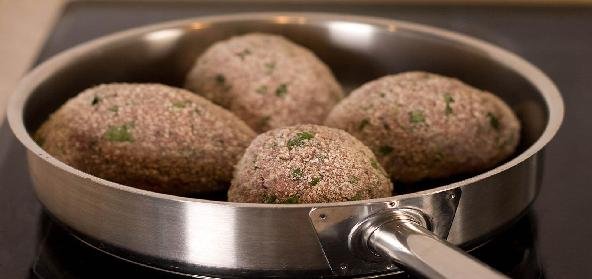 Ingredients:
• 250 g nachini flour/ragi flour
• 250 g Wheat flour
• 300 g Jaggery
• 1/2 tsp elachi powder
• 125 g grated Coconut (preferably)/desiccated Coconut powder
• 2-3 tbsp Ghee
• oil to fry
Method:
Mix flour, coconut and elachi powders thoroughly. Keep it aside.
Prepare syrup with jaggery by adding a little water (jaggery should be covered).
When it starts boiling, lower the heat and add the flour mixture.
Stir continuously and quickly.
Add ghee also while stirring, remove and let it cool.
Knead the dough with hands smeared with a little ghee.
Make 2.5 to 3 inch flat rounds, fry in oil under low medium heat. Usually they puff up and become crispy.
Place them on a paper napkin to absorb the oil.
It is a healthy and very tasty sweet especially for kids.
Recipe courtesy of Uma Devi Ramachandra