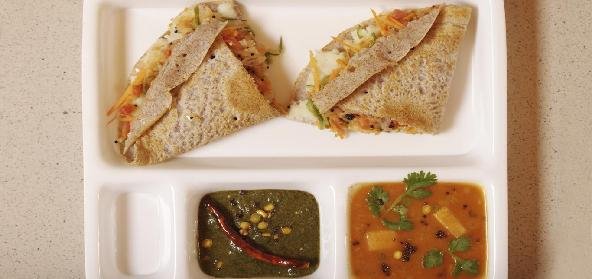 Ingredients:
• Fist full of Poha, 2 cups – Ragi flour, 1 -green chilli chopped, 3- medium Onion chopped, 2- grated carrot, 1- Capsicum, diced , 1 cup- yogurt, salt to taste.
Method:
Mix yogurt, poha,carrot,capsicum and salt.
Leave it for 20 minutes. Let the poha get wet and mix with the ingredients.
Add ragi flour to this mix and make soft balls tennis ball sized).
Take a non- stick aluminium foil and with your hands make it like chapathis and put it on tawa. Add ghee on both the sides. Serve it with butter or jaggery.
Recipe courtesy of Sify Bawarchi