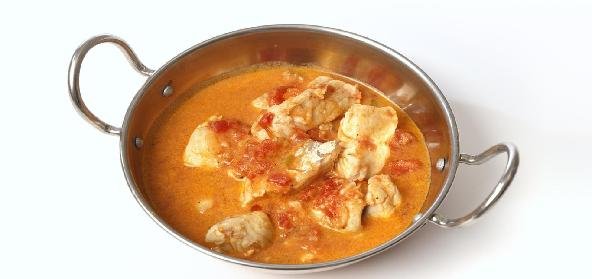 Ingredients:
• 2 kg – fish
• 2 cups – Mustard oil
• 1 tbsp – Red Chilli powder
• 2 tsp – Turmeric
• 2 tsp – Ginger powder
• 1 tsp – aniseed powder
• 3 – Cloves
• A pinch of Asafoetida
• 1 tsp or 15 g – Garam Masala or crushed 'Vari Masala'
• 1 tsp – Cumin seeds
• 1/2 tsp – Caraway seeds
• 2 tsp – salt
Method:
With a knife cut off fins, gills and opercula of the fishes, and take out their innards, after making slits lengthwise in the middle of their bellies.
Scrape the scales and inside of every fish, and then wash these with water, thoroughly both inside and outside.
With a sharp knife, first cut the heads and about 3-inch tail pieces.
Then again chop the remaining fish horizontally into 2 to 3 inch pieces.
If these are too big, cut each piece further through the spine into two.
In case of fishes of smaller size, slice each horizontally into 3 pieces of equal length, consisting of head, tail and middle piece.
Wipe all the pieces with a cloth, and keep in a plate.
Deep fry in oil the dressed fish pieces including the heads, in a kadai, till these are brown and stiff.
Only 5 to 6 pieces should be fried at a time, to facilitate fuming with a perforated ladle, and for uniform frying on all sides.
Take out the fully fried pieces from the kadai with the perforated ladle, after draining all oil.
Keep aside in a plate.
Now, in an earthenware cooking pot, or a steel or tinned brass or copper 'patila', of about 3 litres capacity or more, pour a litre of water, and add the spices, ingredients no 3 to 8, and also the oil left over, after the fish pieces have been fried.
Sometimes more oil is used in deep frying to save time.
In that case, the extra oil is kept for future use but only for frying of fish and cooking its curry, as the used oil picks the odour of the fish.
Stir the 'masala', oil and water, with a ladle and bring the cooking pot to a boil.
Add the fried fish pieces to the boiling gravy.
Let it cook, on medium heat, for half an hour or more, till the gravy thickens and oil begins to show.
Add 'garam masala' or 'vari masala', and cook for a few minutes more.
The curry is served cold usually with plain cooked rice.
It can be kept for a couple of days even in hot weather, but for a longer time during winter.
Recipe courtesy of Priscilla Farro