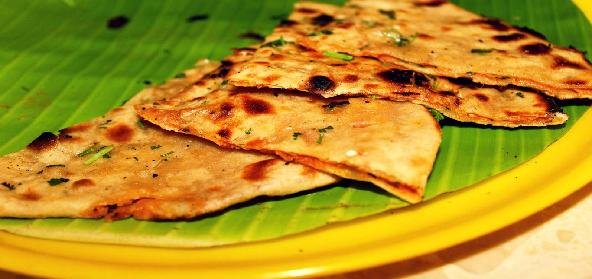 Ingredients:
• 2 cups Wheat flour
• 2 tbsp Channa flour
• 1 red beet
• 1 bunch of Coriander leaves
• 1 tbsp oil
• 2 tbsp sesame seeds
• 1 tbsp Red Chilli powder or 5 to 6 Green chillies (optional)
• 1/2 tbsp Haldi
• 1/4 tbsp Asafoetida and salt to taste
Method:
Grate the red beet and finely chop the coriander.
Add it with all the remaining ingredients and make a dough.
Take small portions of the dough and roll them into parathas.
Roast them on a tava by adding a little ghee to it.
Serve hot.
Recipe courtesy of Bhavana