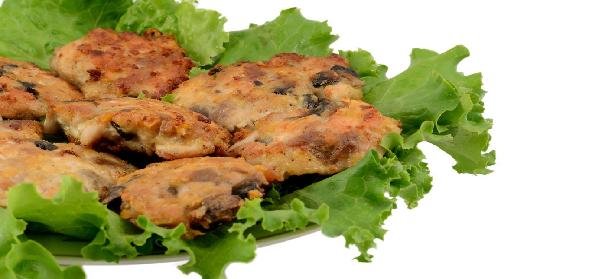 Ingredients:
• 1 cup – Red kidney beans soaked for about 8 hours with a pinch of soda (soda is optional)
• 4 – small Potatoes
• 2 cups – mixed vegetables (eg. beans, Carrots and peas)
• 4 slices – bread (powdered in a spice grinder to a coarse mixture)
• 1/4 cup – semolina
• 1/2 tsp – Red Chilli powder (optional or according to taste)
• 1/2 tsp – Garam Masala
• salt to taste
• 1 tbsp – oil
• 1 tsp – Cumin seeds
• Grind together:
• 4 – Green chillies
• handful – Cilantro (coriander leaves), chopped fine
• 1 inch piece – Ginger
• a little extra oil to shallow fry the cutlets
Method:
Soak red kidney beans for about 8 hours or overnight with a pinch of soda (the soda is optional). Drain red kidney beans and place in a pot with fresh water and simmer on a low heat until cooked. Alternatively drain red kidney beans and place in a pressure cooker with sufficient water and cook until soft.
Cook potatoes with skin either in the pressure cooker or stove top or microwave until soft and keep aside.
When the potatoes are cool, peel potatoes, mash them and keep aside.
Grind together green chillies, handful of cilantro and ginger until it becomes a fine paste.
In a heavy bottomed pan, heat oil and add cumin seeds to it.
When cumin seeds begin to splutter, add the mixed vegetables to it. Add salt to taste, chilli powder, garam masala. Sprinkle a few drops of water and cook on a low flame until it is soft.
Add mashed potatoes to the cooked vegetables and mix well.
Add cooked red kidney beans to this mixture and mix well.
Using the back of your spatula or a potato masher, mash the mixture gently until most of the vegetables, beans and potatoes get mashed.
Add bread crumbs and semolina to this mixture and mix well.
Cool slightly and form lemon sized balls and flatten it slightly.
Heat a flat pan/ griddle/ tawa on medium high, place the flattened cutlets on them and add a few drops of oil around the cutlets.
Turn over and fry the other side similarly.
Serve hot with ketchup as a snack or use the cutlets in your burger or sandwich or serve as an appetizer.
Recipe courtesy of Usha