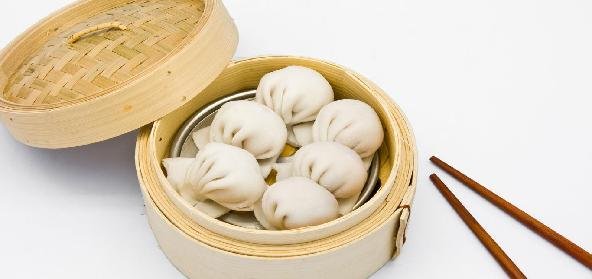 Ingredients:
• 2 cups – Rice flour
• 2.5 cups – water
• a pinch salt
• For the Filling:
• 1 cup – grated fresh Coconut
• 1 cup – Jaggery
• 2 tbsp – Raisin
• 2 tbsp – Cashew nut – chopped
• 1 tsp – Cardamom – grinded.
Method:
For the filling:
Heat 1 tablespoon of ghee in a kadhai.
Fry the chopped cashewnut till it is golden brown. Remove from the kadai.
Place the kadai on the gas stove again and put the grated coconut and jaggery into it.
Mix well till the coconut becomes soft and the jaggery melts. Blend well.
When the mixture is well cooked and becomes quite dry, take off from the heat.
Allow the mixture to cool.
On cooling add the raisins, fried cashew nut and cardamom powder.
Mix well. The filling is ready.
For the modak:
Heat 2 cups of water in a vessel.
Add salt to the water. As the water starts boiling, add rice flour to the water.
Lower the flame. Mix well taking care that lumps are not formed.
If you find the mixture is becoming too dry, add the remaining 1/2 cup of water.
Keep stirring on low heat till the flour is cooked.
Remove the cooked dough from the vessel on to a wet cloth.
Cover the dough with the cloth and press well with the base of a metal container.
This will make the dough softer.
Rub some oil on your palms and make small cups of this dough.
Fill with the mixture and steam in a steamer or idli cooker for about 15 mins till done.
Recipe courtesy of Pavithra