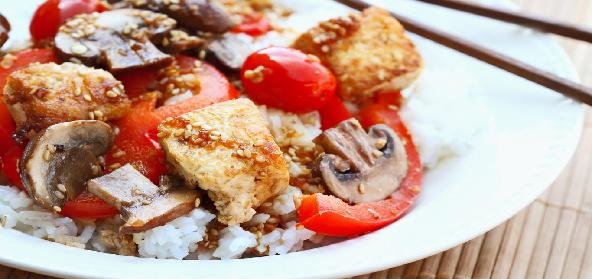 Ingredients:
• 1 cup boiled noodles
• 1 cup powdered raw Peanuts
• 4 Dried red chillies
• Tofu cut into cubes
• 1 tsp minced Garlic
• 1 package small white mushrooms, chopped
• 1 tsp Brown sugar
• 1/4 cup soya sauce
• 2 tbsp Rice Vinegar
• 1 bunch green onions/scallions chopped
• salt to taste
Method:
Fry green onions till crisp in pan. Add mushrooms and cook till soft.
In the meantime, grind the raw peanuts and chillies.
Add this mixture to the pan along with the soya sauce, brown sugar and vinegar.
Cook till it blends well. Add salt.
Add tofu and the cooked noodles. Mix well and serve hot.
Recipe courtesy of Courtney