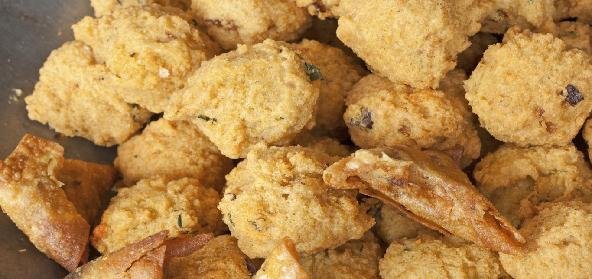 Ingredients:
• 3 pieces – sheep brains or 1/2 kg – Beef brain
• 2 tsp – pepper powder
• 4 tbsp – flour
• 2 – green chillies, chopped finely
• 1 – egg, beaten
• salt to taste
• oil
Method:
Wash the sheep brains well and remove the veins.
Cut them into 1-inch pieces.
Make a batter with the beaten egg, flour, salt, pepper powder, chillies and a little water.
Mix it with the pieces of the brain.
Heat oil in a pan and drop in the batter and brain pieces. deep fry it till it is golden brown in colour.
Serve it hot.
Recipe courtesy of Bridget White