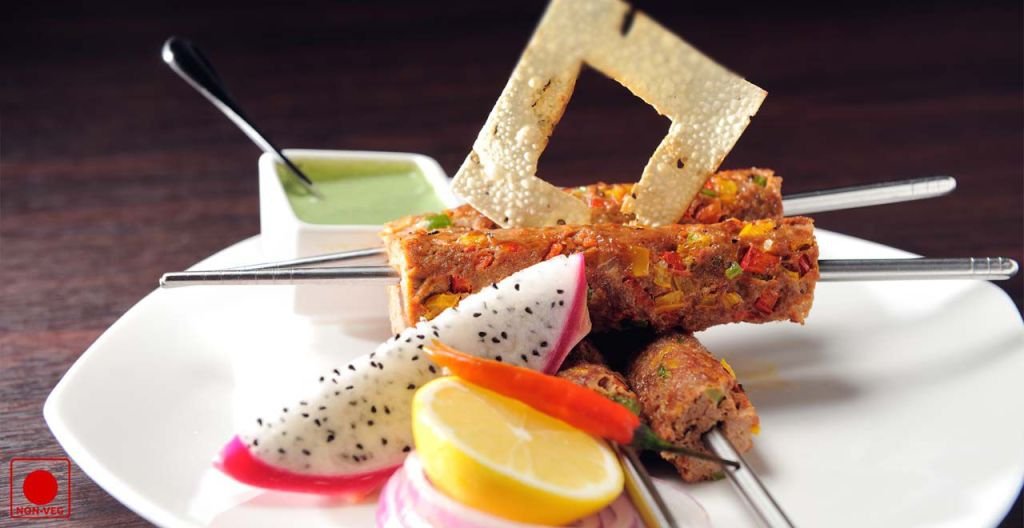 Cooking Seekh Kababs is very time consuming. Minced meat mixed with green chilies, garlic, onions and various spices make it more delicious. Still Seekh kabab requires more time to cook on normal grill or any other way. Here I am sharing a microwave style seekh kababs recipe which can be made in just 20-25 minutes and you can save your time and enjoy your food.
Ingredients:
– 500 gm minced meat
– 1 egg
– 1 finely chopped onion
– 2-3 finely chopped garlic cloves
– 2-3 finely chopped green chilies
– 1 teaspoon garam masala
– 1 teaspoon coriander powder
– 1 teaspoon roasted cumin powder
– 1 teaspoon red chili powder
– Salt to taste
– 1 teaspoon chaat masala
– 3 tablespoon butter
– Crisp salad or lemon wedges to serve with
How To Cook?
1. Combine all the Ingredients together. Apply butter on your palms and shape into 3″-4″ long rolls.
2. Pre-heat the oven at 250 C. Bake the kababs for 10-15 minutes or till evenly brown.
3. Keep on turning them in between for even browning.
4. Serve with chutney and crisp salad.
Preparation Time: 30 Minutes
Cooking Time: 25 Minutes
Servings: 4 Persons