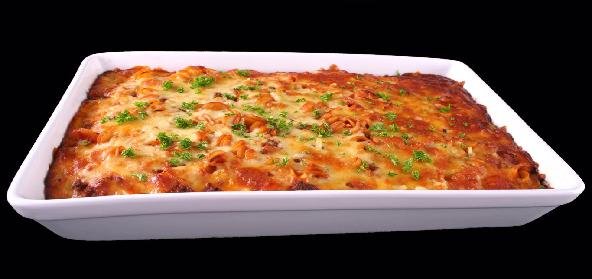 Ingredients:
• 200 g – Pasta or macaroni
• 3 tbsp – Tomato sauce
• 1 – large onion, sliced
• 1 – large tomato, chopped
• 2 tbsp – Butter
• 3 tbsp – flour
• 1 cup – Milk
• salt to taste
• 1 tsp – pepper powder
• 4 tbsp – grated cheese
Method:
Cook the pasta or macaroni in boiling water until soft. Drain and keep aside.
Heat butter in a pan and saute the onions for 10 mins. Add the tomatoes and cook on low heat for 5 mins.
In the meantime, mix the flour and milk together until smooth. Add this to the onions and tomatoes and mix well.
When the mixture thickens, add salt, pepper, 3 tbsp of grated cheese, tomato sauce and pasta and mix well.
Remove from the heat and transfer to a buttered baking dish.
Sprinkle the remaining cheese on top.
Bake in a moderate oven (355 degrees F) for 15-20 mins.
Serve with toast or garlic bread.
Recipe courtesy of Bridget White