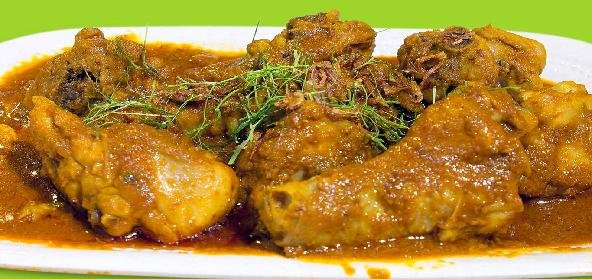 Ingredients:
• 1 kg – chicken, cut into medium size pieces
• 3 – large onions, sliced finely
• 2 tsp – pepper powder
• 1 tsp – Turmeric powder
• 2 tbsp – oil
• salt to taste
Method:
Heat oil in a pan and fry the onions lightly.
Add the chicken and mix in the pepper powder, turmeric powder and salt.
Add 1/2 cup of water and cook on low heat till the chicken is tender and semi dry.
Simmer for 10 more mins, stirring occasionally till the chicken gets a good shiny colour.
Alternatively, the chicken can be parboiled with a little water and then added to the sauteed onions and pepper.
Recipe courtesy of Bridget White-Kumar