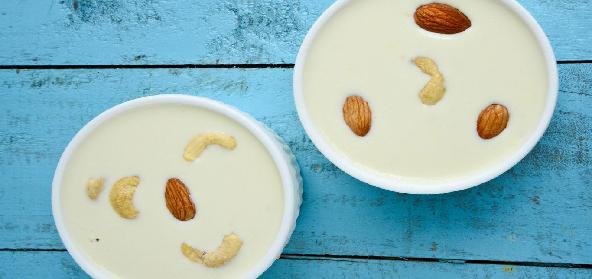 Ingredients:
• 1 tbsp – Sago (Sabudana)
• 2 cups – Milk
• 1.4 tsp – elaichi (cardamom) Powder
• Sugar to taste
Method:
Wash and drain, and allow sago to fluffy up.
Mix into the milk and put to boil. Stir continuously.
Cook on low till the sago is fully cooked. Stir occasionally.
Stir in the cardamom powder and sugar.
Boil further 2 mins and serve hot.