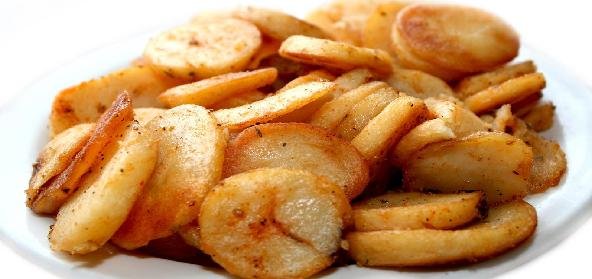 Ingredients:
• 4 – Potatoes, medium-sized
• 1/2 lb – Paneer
• 1 – Green pepper, finely chopped
• 2 – Green chillies, finely chopped
• pinch of black pepper powder
• 1/2 tsp – Garam Masala
• salt to taste
• Oil for frying
Method:
Peel the potatoes and cut them into half, lengthwise.
Heat oil in a pan. Deep-fry the potatoes till they are golden brown.
Scoop out the centre of each of the fried potato halves so that they look like cups. Keep aside the scooped out material.
In a kadai, heat oil. Fry the chopped green pepper pieces and green chillies lightly.
Then add grated paneer, salt, black pepper powder, salt and the scooped out potato material.
Mix nicely and fry for some time.
Fill in the paneer mixture into the cups.
Arrange them in a greased baking dish and bake them at 300 degrees F for about 10 minutes.
Serve hot as an appetizer or a side dish.
Recipe courtesy of Sify Bawarchi