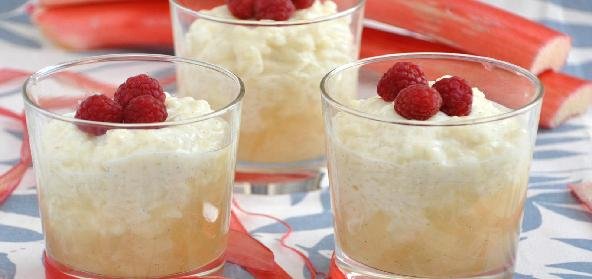 Ingredients:
• For Rice Balls:
• 1 bowl – Rice flour
• 1 cup – Water
• 1 tbsp – Butter
• 2/3 drops – Sky-blue colour
• 2 cups – Water (for boiling)
• 1 tsp – Vanilla essence
• Cottage cheese Balls:
• 1 bowl – Fresh Cottage cheese
• 2 tsp – Corn flour
• 5 cups – Water
• 1/2 cup – Sugar
• 1/2 tsp – Vanilla essence
• 1 cup – Skimmed Milk without Cream
• 3 cups – Coconut Cream or Coconut milk, thick
• 3 tbsp – Corn flour white
• 1.25 cups – Sugar
• 1 tsp – Vanilla essence
Method:
For rice balls: Boil the water, butter and colour, then add rice flour. Mix with a wooden spatula.
Remove from heat. Cover it and keep it aside for 3 minutes.
Mix it well and make small balls. Let it cool.
After 10 minutes, boil water and essence.
Put rice balls in boiling water for 5 minutes.
Put only 4 or 5 at a time. Remove from water and keep it aside.
For cottage cheese balls:
Take cottage cheese in a big plate. Smash it with your hands and make it smooth.
Add corn flour and mix it well. If it's too soft to hold, you can add more corn flour. Make small balls out of it.
Boil water, sugar, essence. Add cheese balls one by one. It will become light and spongy and increase in size. Remove from water and keep it aside.
After this, boil milk and make a paste of corn flour by adding 2 tbsps of water.
Add this paste in boiling milk. Stir it continuously.
As soon as the milk becomes thick, remove it from heat. Sprinkle a few drops of water on it to avoid cream being created on the top.
After 5 minutes, add sugar and stir it well. Keep it aside to cool.
After half an hour, add coconut cream or thick milk essence in that.
Add cheese balls and rice balls in coconut and milk cream sauce.
Garnish it with a spoon of coloured, desiccated or fresh coconut. Refrigerate it for an hour. Serve it cool.
Recipe courtesy of Madhura Pethe