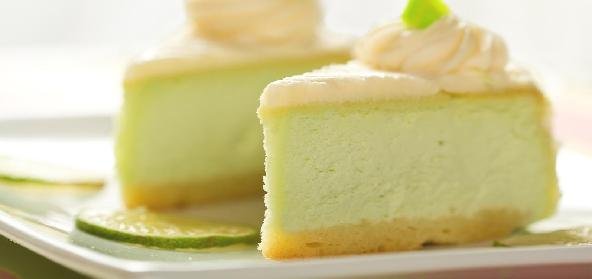 Ingredients:
• 6 – white chocolate squares
• 6 oz – soft lady fingers
• 2 pack – cheese
• 1 cup – Sugar
• 1/4 cup – Lime juice
• 1 – gelatine packet. unflavoured
• 2 tsp – Lime peel, fine grated
• 1 cup – Whipping cream, whipped
• strawberries
• Lime slices
• Melted chocolate
Method:
Halve lady fingers lengthwise.
Line bottom and sides of an 8 1/2-inch spring form pan with ladyfingers, rounded sides facing out.
Beat cream cheese on lowest speed of electric mixer until smooth.
Blend in the sugar and chocolate.
Mix well.
Sprinkle gelatin on top of the lime juice in saucepan.
Let it stand for 5 minutes to soften.
Stir mixture over low heat until gelatin is dissolved.
Blend warm gelatin and lime peel into cheese mixture.
Fold cheese mixture into whipped cream.
Pour into pan.
Chill for at least 3 hours.
Garnish with strawberries and lime slices.
Recipe courtesy of Sify Bawarchi