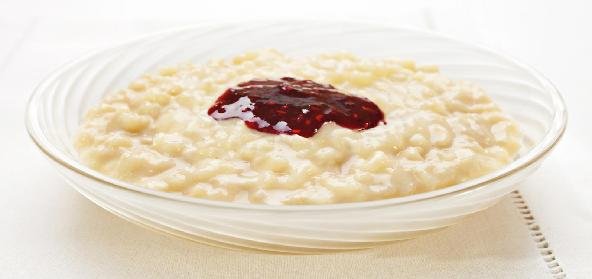 Ingredients:
• Basmati Rice – 2 cups
• Milk – 2 litres
• Sugar – 250 ml
• Cardamom Powder – 1 tsp
• Rose essence – 8 drops
• Cashewnuts – 1/2 cup
• Currants – 2 tbsp
Method:
Cook the rice in one litre of milk, stirring all the time.
Add the sugar and boil for some time.
Pour the rest of the milk and boil till it is reduces by half.
Cut the nuts into long thin slices and put it into the boiling milk along with the currants.
Take it off the fire and stir till it is cold.
Add the essence and the cardamom powder.
Recipe courtesy of Nandini