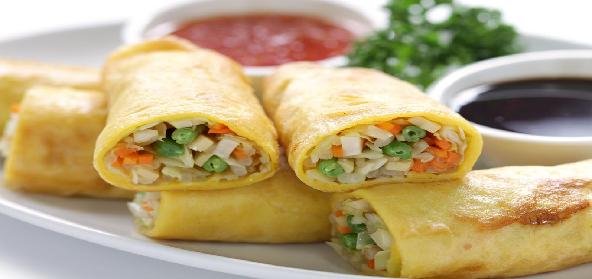 Ingredients:
• 250 g – French beans ( chopped)
• 250 g – Carrots (chopped)
• 100 g – Green peas
• 2 big Potatoes (cut into quarters)
• 3/4 tsp – Garam Masala powder
• 2 tsp – Red Chilli powder
• 1 tsp – Mango powder
• 5 bread slices
• 50 g – Rawa (semolina)
• oil for deep frying
• salt to taste
Method:
Pressure cook the vegetables till two whistles with very little water.
After the vegetables are pressure cooked, ensure there is no water in them.
Mash when still hot.
Dry grind the bread slices.
In a bowl gently mix the boiled vegetables, garam masala powder, red chilli powder, mango powder, bread and salt.
Mix well. Divide the mixture into equal portions.
Shape each portion in a shape of a cutlet.
Roll each cutlet in rava and deep fry in hot oil till golden.
Serve hot with green chutney and tomato ketchup with French fries.
Recipe courtesy of Anita Raheja