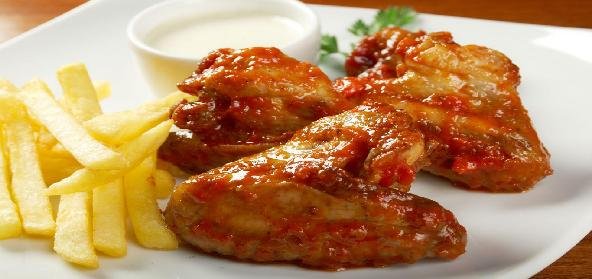 Ingredients:
• 500 g – Chicken
• 2-3 tbsp – Red Chilli powder
• 12 tsp – Mustard Seeds
• salt
• 2-3 Dried red chillies
• 2 tsp Curry leaves
• Oil
• 1 tsp – Ginger Garlic paste
Method:
In a bowl, mix chicken pieces with red chilli powder, salt, ginger garlic paste.
In a small, wok heat oil and add 1 tsp mustard seeds until they splutter.
Add the above seeds to the marinade and keep aside for about 30 mins.
For gravy:
Heat oil, add 1 tbsp of mustard seeds, dried red chillies and curry leaves until they splutter.
Add the marinated chicken and cook until the chicken is tender.
Recipe courtesy of prerna